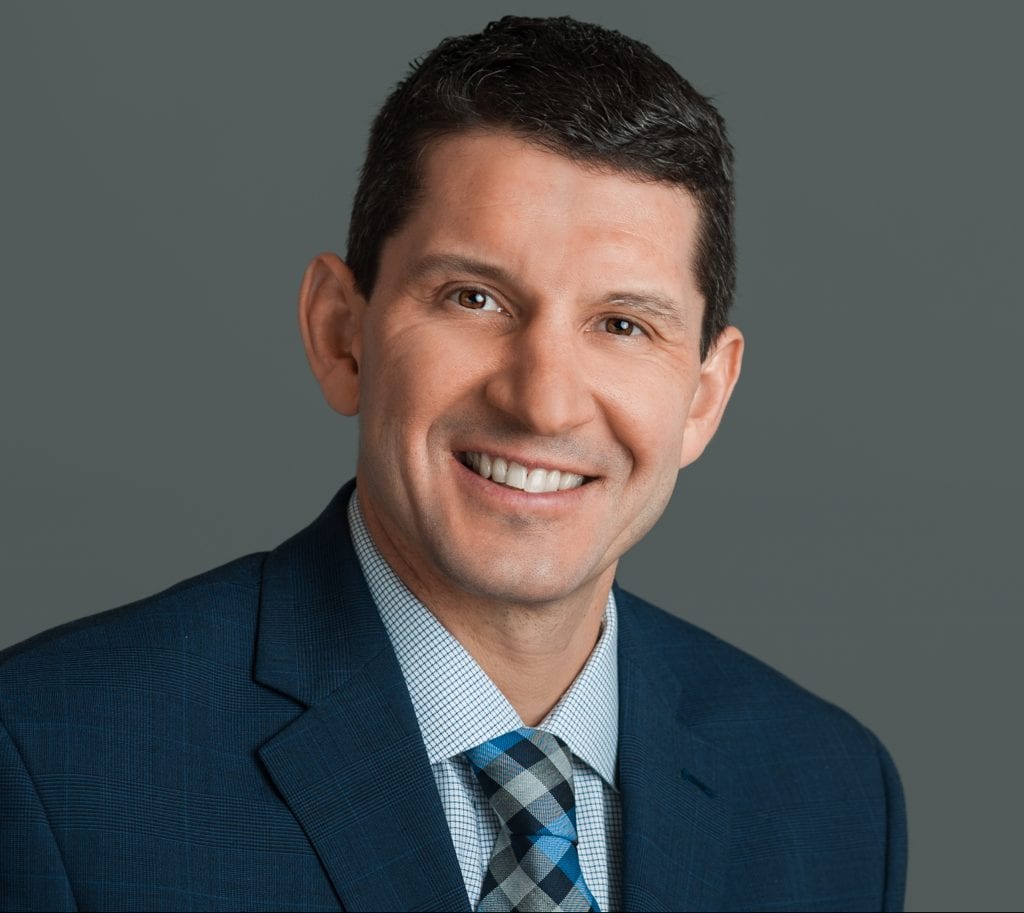 District beginning study of changing high school start times (February 2020)
February, with only 28 days, is the shortest month of the year, but in 2020 we will enjoy an extra day due to leap year. It's interesting how we "adjust" time to balance the calendar or maximize the day as we do twice a year in the spring and fall for daylight saving time. Making these changes may not have always been the norm, but there are many benefits to taking these actions.
This same reasoning is behind the discussion to look at the start and end times for our school day. Actually, this discussion took place several years ago, but now additional research on teen sleep rhythms and more school districts changing start times has made this a relevant topic for further consideration.
Nationally, the discussion on start times is focused on starting high schools later to align with teen sleep patterns. It's not just about the amount of time teens spend sleeping, rather adolescent brain function and body rhythms are more alert during a later time period of the day. Many high schools, including a few local high schools, have moved start times to after 8:00 a.m. California recently passed a law requiring all high schools to start after 8:30 a.m. Most high schools in the U.S., including those in Michigan, start between 7:00 and 7:45 a.m.
Of course changing high school start times in Dearborn couldn't be done unless the start times of elementary and/or middle school were also adjusted. This is due to several factors including the three-tier busing system used in the district.
Busing schedules are just one of many logistical items that will need to be part of any discussion on changing high school start times. Other considerations include after-school activities, family obligations, dual enrollment schedules, student work responsibilities, and honoring current union contract language. All of these items are important issues, but should not prevent a thoughtful examination of changing start times.
Looking at school start times is in the very early phases of discussion, and our administrative team has started collecting data and information that will help the Board of Education in developing a plan to engage the community in the months ahead. Some may argue that this change cannot wait and needs to be implemented as soon as possible. However, all parents, students, and staff will be affected by any change to school start times, so input from all of these groups needs to be a part of any discussion and eventual plan. Given the complexity of changing school start times, it is highly unlikely any final plan would be developed by the start of the 2020-21 school year.
Students in the Dearborn Public Schools have had a great deal of success as demonstrated by the increased graduation rates, the selection of three schools as National Blue Ribbon Schools, and several other academic accomplishments throughout the district. In order for our students to continue to excel, we as a community must be willing to explore sound educational practices that support student achievement at all levels. Adjusting school start times needs to be part of that exploration.
Regards,
Glenn Maleyko, Ph.D.
Superintendent, Dearborn Public Schools 
New decade a time to reflect and plan, even in times of change (January 2020)
Welcome to 2020! I hope your holidays were filled with joy and happiness and the new year is off to a great start. This time of year is always an opportunity to look ahead, set new goals, and plan for the future. We often do this in the context of what is happening in the here and now, focusing on events, conversations, and trends that are part of our own immediate surroundings. Unfortunately, we sometimes neglect to look at the bigger world around us.
A common perception is that we are living in a time filled with unprecedented social and cultural change. That perception is not unfounded with many tragic events filling the news, the growing awareness and rightful acceptance of a variety of different lifestyles and ethnic diversity, and technology changes that have transformed how we receive information and communicate with others. But are we really living in a time that is unique?
A hundred years ago people were also preparing for the start of the '20's, the 1920's. The decade saw two amendments added to the United States Constitution. Both had a huge impact on the country as one gave women the right to vote and the other started the era of prohibition.
In September of 1920 a cart containing a massive explosive device was detonated on Wall Street. Hundreds were injured and 38 were killed in the attack that was allegedly carried out by anarchists. At the time, it was thought to be the worst act of terrorism ever committed on U.S. soil.
In 1921 a national quota system was established by Congress called the Emergency Quota Act. The act was meant to curb the number of legal (yes legal) immigrants coming into the country.
On the media front, the first commercially-licensed radio station broadcasted live results of the 1920 presidential election. By 1923 more than 600,000 radios and over 700 commercial radio stations were bringing the latest news, information, and entertainment to Americans across the country. The decade also saw the start of talking motion pictures and the first experiments with a device known as television. The start of mass communication had begun!
The decade also experienced a booming economy that ended with the historic market crash in 1929, the first non-stop flight across the Atlantic Ocean by Charles Lindbergh, and a sitting U.S. president dying in office from a heart attack.
One hundred years ago the events of the day created a mood and tone in the country and influenced the decisions and actions of those living during that time. We, too, are subject to and influenced by cultural and societal events taking place in our era. It is important to keep in mind that we must learn from our history to ensure we don't repeat the mistakes of the past and yet take full advantage of the accomplishments that are now part of our foundation.
I'm excited for the year ahead and approaching the journey with a refreshed and refocused perspective. Through whatever chaos and turmoil, trend or breakthrough that is taking place in our world, we must continue to commit ourselves to carrying on our vision to always put Students First and Inspire, Educate, and Celebrate.
Have a safe and successful 2020!
Chatting events provide valuable face-to-face connections (November 2019)
Greetings,
A colleague was telling me they recently attended a wedding where they were instructed to not only silence their electronic devices but to actually put them away so everyone could enjoy the moment and live the experience. In an era of instant communications driven by email, text messages, and social media, for me, this simple announcement brought home the value and importance of face-to-face communications.
Although I'm very active on social media and enjoy using it as one of many tools to help build relationships with our students and communicate with our school community, it is not a replacement for taking the time to sit down and talk with people.
One avenue we like to use in our efforts to hear from our staff, parents, and community members is a program I started a few years back called Chatting with the Superintendent. The meetings are open to all residents, district staff, students, and parents.
I enjoy these informal chats with our community. They provide me with the opportunity to talk about all the great achievements going on in our district such as Lindbergh Elementary being named our third Blue Ribbon School. More importantly, those attending can share their thoughts, questions, and concerns. This open forum gives me a chance to listen and hopefully, between myself or many of the administrative team who also attend, we can provide a well thought out and thorough response to their questions or concerns.
The next chatting event is just around the corner and will take place on November 25 at Woodworth Middle School. All community members are welcome to stop by at 5:30 p.m. and take part in this very informal conversation held in a relaxing setting. The conversation will be driven by those in attendance and focus on topics related to individual schools or the District as a whole. A complete schedule can be found on our website at dearbornschools.org or page 3 of this newsletter.
One of the most powerful assets from building these personal relationships with our community is the support they show for the district when they use social media. They are not obligated to do this but do it because they are informed, feel that they are part of the process, and feel that they too are contributing to the success of the district.
Our actions on social media have helped us to build bridges with the community, but I have not lost sight of the most important aspect of communication: building personal relationships. That is why my weekly schedule includes dozens of school visits and direct interaction with teachers, principals, parents, and students. We can silence our phones but sometimes it's best to just put them away and live in the moment.
Look forward to meeting you at our next Chatting event, or in that next selfie on social media!
Bond asks voters to continue commitment to great schools (October 2019)
Greetings,
They may not have known at the time, but when voters approved the funding for Fordson High School in 1925 the school would become the first million dollar high school in the country! Fortunately those voters from almost a century ago understood the important connection between schools and the community, and today Fordson continues to be one of the many jewels in our city. Each generation has made a commitment to support education in Dearborn by investing in the buildings that provide the space needed for students to learn in a quality school environment.
That investment has paid off! Dearborn schools have stood the test of time. In fact, by 2029 twelve of our buildings will reach 100 years in age. The Dearborn Board of Education has placed a proposal on the November 5th ballot asking residents to continue investing in our schools, in our children, and in our community.
The proposal is being called the BRICS Bond for Buildings, Renovations, Infrastructure, Capacity, and Safety. The name reminds us that this bond proposal will provide needed funds to address the physical brick and mortar needs of our schools. These are also the areas the Citizens Infrastructure Task Force found to be the most critical physical needs in our district.
As other districts lost students we are fortunate in Dearborn to have experienced just the opposite. Our enrollment has grown from less than 17,000 in the early 2000's to almost 21,000 students this year. Meanwhile, the district has helped students succeed in the classroom with graduation rates at an all time high of 95% districtwide, two nationally recognized Blue Ribbon schools, and several other state and national organizations recognizing the district for meeting the needs of our most at-risk students and providing a quality education to all children.
At the heart of all of this success is an incredibly talented and dedicated staff supported by parents and community members who value education and have partnered with our schools to create a great learning environment for students. The BRICS Bond will ensure our buildings continue to be safe, comfortable, well maintained, and efficient, and that the structures meet capacity and learning needs of our students for many more years to come.
Generations of residents have supported Dearborn Schools because they understood the importance of providing students with a great learning environment. The district has continued to thrive because of this support. The BRICS Bond proposal will be on the November 5th ballot, so please remember to vote.
Congratulations on another great school year (June 2019)
Congratulations!
We seem to hear that word quite a bit this time of year, and well we should. As another school year comes to an end, there are plenty of success stories and accomplishments that need to be congratulated.
First, congratulations to all of our graduating seniors. They have had many fantastic learning experiences during their years in our schools and they now leave the district prepared for the next adventure in life. We wish them all the best! In addition, I want to congratulate all of our students. They too have accomplished their learning goals for the year and are now ready to move to the next grade level.
We must also thank parents for their support. Whether you were involved in the PTSA, high school booster group, volunteered at a school, or spent time with your child doing homework, your efforts help to create a community that makes learning a priority and values education.
Of course, I cannot thank and congratulate enough all of the hard working staff members who are part of the Dearborn Public Schools family. Your hard work and dedication to the education of children is unmatched. I know that every day the students in our classrooms are receiving the best instruction, in well-maintained buildings, eating the healthy meals, and being transported in the safest buses. No matter what you're responsible for doing in this district, each and every one of you contributes to providing a quality education to the students in our schools. I thank you for caring.
As we get ready for summer break, I encourage everyone to take advantage of our summer programs, visit a library or museum, or at the very least read, read, read! Remember, just because the school year comes to an end doesn't mean the learning should as well. Make everyday events and experiences an opportunity to think, to question, and to learn.
Students reminded to stay focused on the goal (May 2019)
Greetings,
This is a good time of year to call to mind that classic fable of the Hare and the Tortoise. We all know how it goes. The hare, being much faster, zooms ahead of the tortoise but his overconfidence and reckless attitude results in disaster. The hare loses the race against the much slower tortoise because he gets careless and doesn't stay focused on his goal. The tortoise, on the other hand, slowly and meticulously moves ahead keeping his eye on the final prize and winning the race.
I want to encourage all of our students, especially our seniors, to be like the tortoise and remain focused on the finish line and the completion of a successful school year. Getting lax now can have disastrous results. Success attained in the classroom throughout the year can be dramatically impacted by lower grades on final exams or end of the year projects.
Staying focused also pertains to behavior outside the classroom. It is not uncommon to hear news stories about students involved in a tragic accident because they were in engaged in a dangerous behavior they normally avoid. Unfortunately, these stories often reflect the actions of someone who has become distracted and no longer focused on the finish line.
We want our students to be able to take part in all of the fun and celebratory privileges that are part of the senior year experience, events such as commencements, prom, senior party, honors assemblies, and many other activities. Not only students, but family and friends, some who travel a long distance, also want to share in these exciting times.
From the first day in August to the last day in June, our staff is dedicated to providing all students with a quality education each and every day of the school year. Rest assured, our teachers, principals, and staff will do everything possible to make sure that, not only our seniors, but all of our students have a successful academic year. We ask parents and students to do all they can to stay on track, keep their eye on the finish line, and make their homestretch a successful end to a great career in the Dearborn Public Schools.
The prize is not won until the contest is over. These words ring true in the classroom as well. A full year of learning has not taken place until the school year is done, and there are several weeks of learning remaining. Enjoy the celebrations of student success in the weeks ahead but, like the tortoise, continue to stay focused on the finish line and the rewards that come with completing the race.
Care to the Core celebrates creating a culture of respect (April 2019)
Since 1976, Black History month in February has celebrated the accomplishments and contributions of African-Americans. It has also provided a platform to have serious discussions about the discrimination that many Black Americans still encountered. In 1987 our government recognized March as Women's History month, similarly to commemorate and celebrate the vital role of women in America. Here in Dearborn, our Board of Education passed a resolution supporting the month of April as Arab American Heritage month. These special months, along with many other days, play an important role in helping to educate and celebrate the events, leaders, and role models that have had a significant impact on our society. It is in the same spirit of educating and celebrating that the Dearborn Public Schools created the Care to the Core event.
Care to the Core is a day long celebration of how our schools build positive relationships, celebrate diversity, reinforce healthy lifestyles, and create a welcoming school for all. Care to the Core Day captures the depth of work taking place in our schools to create an environment where everyone understands the importance of treating all people with respect and kindness.
With more than 21,000 students ranging from preschool to high school it is important for each school to determine how to best address school culture and climate. Care to the Core day allows all schools to take part in showcasing how they accomplish this goal. This year, Care to the Core Day will be held on Friday, April 26th. We plan to bring all of the excitement of the day to our social media platforms. We will be posting photos, sharing videos, and making comments on Facebook, Twitter, and Instagram all day long!
I hope that everyone in our community will take some time on April 26 to check out the district's Facebook, Twitter, and Instagram to help us celebrate and acknowledge the actions our students and staff members are taking to create a Dearborn Public Schools that is free of intimidation, fear, and violence.
Designating a special month to recognize those who have been ignored or marginalized is important, but for it to have real meaning we all need to take part as a community. Words without actions are only letters on a page, but words that motivate actions help us to turn a new page.
Foster a love of reading during March (March 2019)
It's been said that "we learn to read so that we can read to learn". March is reading month and schools throughout our district will hold assemblies, welcome guest readers, and strive to build a love for reading in all students. I look forward to visiting several schools in the district throughout March to take part in these activities and share my love of reading with our students.
I encourage all parents, grandparents, aunts, uncles, and friends to also take some time in March and share your love of reading with the children in your life. If they are younger, take a moment to sit and read a story or two with them, even if you only pick up the book, turn the pages, and describe the pictures. Showing young children that reading is part of your life, and therefore should be a part of their life, is vitally important to building a love for reading at an early age. We all know that reading competes with screens of all types for your child's attention and time. Help children understand that screen time can be fun, but so too is reading. As adults we can help our children balance screen time with reading time. Every child should be spending at least 10 to 20 minutes a day reading. More is even better.
With older children it is just as important to model behaviors that encourage reading and reinforce the importance of reading as an everyday part of our day. Reading doesn't always have to be about finding a book with a good story. It's about finding material that is of interest to the reader. Books on favorite hobbies, sports, history or other areas of interest are options that might spark an interest in reading that novels may not be able to offer.
March is Reading Month, and we can all take part. Not just by telling our kids to read more but by demonstrating the value and joy that reading can have in our lives. I look forward to being a part of reading month in the Dearborn Public Schools and hope you do, too.
Celebrate the month of February (February 2019)
Greetings,
February is filled with great events and holidays, Valentines Day, the Super Bowl, Presidents Day, and of course Groundhog Day! A day when the entire nation looks to an oversized rodent to determine the weather for the next six weeks. This might seem a bit strange, but as a Superintendent I've heard of students who put a spoon under their pillow, wear pajamas inside out, and flush ice cubes down the toilet all in an attempt to influence the weather and get a day off of school. (Don't say anything, but I have heard that a few staff members may do the same).
The interesting fact is, even without these creative attempts to influence our weather, some of Michigan's worst snow and ice storms have occurred in the months of February, March, and yes even April. That's why it's probably a good idea to remind everyone how the District calls a snow day.
The process starts with the obvious, a weather forecast. However, we rarely call off school based on a forecast or prediction. My administrative team, including our Director of Safety and Security, monitors road conditions and keeps in direct communication with our Director of Transportation. We assess the actual conditions that exist on the side streets, surface streets and sidewalks. We gather information from weather forecasting stations, our own crews out cleaning school parking lots, and the condition of city streets. I also talk with other superintendent's to get a sense of conditions in neighboring districts.
Finally, once all team members have reported in, we reach a recommendation based on local conditions. The final decision to close the District falls to me. That decision, which impacts tens of thousands of students, parents, and community members, is made in a deliberate manner to ensure safety for all while balancing the needs of parents, students and community members.
School closing information is then shared with the public using a variety of communication tools including social media, websites, and broadcast news stations. I also share the information on my blog and my social media accounts (see links below). I encourage everyone to follow me on these various social media outlets, not only for the latest school closing information but for all the news about the Dearborn Public Schools.
Winter in Michigan can be unpredictable and long no matter what the groundhog may see or not see. Rather than focusing on the weather it might be better to turn our attention to Valentines Day. We all could use a little more love in the world. However, one of the most famous icons of Valentines Day is the guy in a diaper shooting arrows into people to help them fall in love.
Hmmmmm, maybe it would be best to stick with Presidents Day.
Regards,
Glenn Maleyko, Ph.D.
Superintendent, Dearborn Public Schools
Follow Superintendent Maleyko at:
Superintendent's Blog: http://superintendent.dearbornschools.org/
Twitter: https://twitter.com/DrMaleyko
Facebook: https://www.facebook.com/wingshockey3
Instagram: https://www.instagram.com/superintendent.maleyko/
New year, new hope, new projects ahead (January 2019)
Happy New Year!
Although the holidays can be busy, and for some maybe even a little stressful, I hope that everyone had the opportunity to rest, enjoy family and friends, and celebrate the holiday season. It is a wonderful time of year as we see so many acts of kindness and charitable giving. In our schools, students collected thousands of food items to help stock local food banks. The Dearborn Goodfellows provided gift baskets to more than 500 families in our community, Dearborn Police collected Toys for Tots, Dearborn Rotary and Exchange Clubs supported families, and countless other area organizations, groups, and individuals made contributions to help those in need. I'm very proud and honored to be part of a community that does so much to take care of each other and create a warm and welcoming city for all.
The new year also brings renewed energy as we look to the year ahead and the topics that will be part of our discussions and plans. With many new faces in Lansing, including a new governor, there will be much debate about the Read by Third Grade legislation (see story on page 2) that will impact students across the state. Also, by the time this publication reaches your mailbox, we will know if the State of Michigan has implemented a new school evaluation tool.
In Dearborn Public Schools, our "2019 to do" list includes:
Updating the Strategic Plan
Developing a course of action based on the recommendations of the Infrastructure Task Force to address infrastructure, capacity, and security needs in our schools
Possibly placing a $200 million bond proposal on the November 2019 ballot that will be a no mill increase to tax payers.
Expanding options for all students, including the Academies model now in place at Fordson and expansion of the Early College Program a partnership with Henry Ford College
Of course we will continue our work to meet the learning needs of all students so they can be successful in the classroom, prepared to move to the next grade level, and eventually complete a k-12 education that will have them prepared for a variety of post-graduation opportunities.
The new year is always filled with much anticipation, newfound energy, and hope. I look forward to all the year has to offer and encourage everyone in our community to be a part of the success in our classrooms. Our school district is built on partnerships that strengthen our ties to the community and provide our students with the very best learning opportunities. I look forward to sharing the news of the Dearborn Public Schools in the months ahead.
Thank you to my community in the district, at home (December 2018)
Greetings,
There are those moments in life that allow us to stop, think, and reflect. I recently experienced one of those moments when the Michigan Association of Superintendents & Administrators (MASA) presented me the 2019 Superintendent of the Year award at the November 12th Board of Education meeting. I was honored to receive the award and deeply humbled to be recognized by my colleagues from across the state. The award is made even more special knowing that the selection committee was comprised of state PTA members and school board members as well as administrators and teachers throughout Michigan.
Receiving this prestigious award is recognition of the hard work taking place in our district to benefit the students we serve. My philosophy is built around teamwork and working together with our staff, parents, community members, and, of course, our outstanding students. While we always have and will continue to make improvements that provide our students with a high quality education, the award really belongs to the entire school community. All of us can take pride in the accomplishments and success happening in our schools.
On a personal level this award carries a lot of sentimental value. Former Dearborn Superintendent Brian Whiston was my mentor and a phenomenal leader. On November 11, 2013, I was by his side when he received this same award. Having his wife, Beth, and daughter Kristen in attendance when I received the award made it even more meaningful for me. Adding to the significance of the evening was having both current and former Board members, my incredible administrative team, union leaders, parents, students, and community members all in attendance during the presentation.
Of course, none of this would be possible if not for the continuous and unwavering support of my family. My wife, JoAnne, our children, and my extended family have always been there to support and help me accomplish my goals. I appreciate all they do, and I know I couldn't do it without them. I am truly blessed to have such a wonderful family.
Since November 12th I have received dozens of kind words, warm wishes, and expressions of congratulations from many people here in our community and across the state. I want to thank each and every one of you who took the time to make a call, send a card, a note, a text, or an e-mail. I appreciate your support and value the partnerships we have created. This district is a better place because of the caring and supportive community I have the privilege of serving every day.
Our entire school community can take pride in the fact that organizations such as MASA, and many others, continue to recognize the success and accomplishment taking place in our classrooms. All of us in education understand that our work is never done and we must always deliver the very best instruction. However, when I see our students excited to be at school, the enthusiasm in their face, and when I witness firsthand the success they are having in the classroom, I feel very optimistic about the future of Dearborn, this state, and this great nation.
Have a safe and joyous holiday season and prosperous New Year,
Does that come with a salad? Offering our students more options (November 2018)
When we shop for a new car, seek out a vacation site, or even order dinner one of the first questions we ask is; what are the options? Having a variety of choices helps to meet our individual needs and creates a more meaningful experience.
The Dearborn Public Schools has a long history of offering students a variety of opportunities in and outside the classroom that help them learn, grow, and become a successful part of our community. In our high schools, students have several options to prepare them for success after high school including:
Michael Berry Career Center
Dual Enrollment
Advanced Placement
Honors Classes
Collegiate Academy
Henry Ford Early College
Dearborn Center for Math, Science and Technology
Additionally, our high schools have well-established instrumental and choral music programs along with numerous athletic offerings, clubs, and other organizations such as National Honors Society, Student Council, and Key Club.
New this year at Fordson High School is the start of the Academies model. This is a concept that helps students develop a focus on possible career choices early in their high school experience. This is not a "tracking" system that some may remember from a long time ago. Rather the Academies model is collaboration with industry, post-secondary and community partners to ensure that all students engage in a program of study that provides a comprehensive and career focused curriculum to prepare every student for post-secondary success in college and/or career. We look forward to sharing more information on the Academies at Fordson in the months ahead.
As a school district we must continually look at programs and options that will meet the changing educational needs of our students while at the same time providing a stable and safe school environment for all children.
Let's Do Whatever It Takes to Increase Student Success (September 2018)
Summer is filled with great American traditions, the 4th of July and fireworks, picnics and family reunions, and of course hot dogs and baseball. Besides a few home games at Comerica Park cheering on our favorite and new Tigers, my family and I were able to finally experience a Cubs game in the "friendly confines of Wrigley Field". My family and I really enjoyed spending time in Chicago. The best part of our vacation was being together 24-7, which is why I love family trips and vacations.
Whether you were able to travel over the summer or just relax at home, I hope that you too have been able to enjoy your favorite summer activity with family and friends.
Now that summer vacation is over our schools are humming with activity. This is the first time since 2006 that Dearborn started before Labor Day. The early start date is due to a state law that requires five additional instructional days.
I'm very proud of the work of our staff and the success of our students. Although we have been able to celebrate some great accomplishments over the last few years, our work is never done. We continue to move forward with our strategic plan, work hard each day, and provide a high quality education to our students. I hope you will join me, and all of our staff members, in this educational journey. Our community plays a huge role in the education of the children in our schools.
Last year, I referenced one of my favorite musical groups in my back to school letter, AC/DC and spoke about what we need to do to get to the "Top". This year, I feel that a more recent song by Imagine Dragons called "Whatever It Takes" is more fitting. That phrase, "Whatever It Takes", is an attitude that I have witnessed throughout our district. Staff members, students, and parents are consistently doing "Whatever It Takes" to bring about increased academic
achievement and student success.
This year, let's continue to inspire, educate, and celebrate and always do "Whatever It Takes" to put Students First!

District Offers Words of Sympathy for Family of Superintendent Whiston (May 8, 2018)
On behalf of the Board of Education the Dearborn Public Schools offers its most sincere condolences to the family of State Superintendent Brian Whiston. The District is saddened by the news of Brian's passing and will keep the Whiston family in their thoughts and prayers.
"Brian was a great son, husband, father and grandfather and I am very fortunate to have been able to call him my friend. Professionally he was a mentor but it was the times I was able to spend with him outside of work that I will always treasure and will miss," expressed current Dearborn Superintendent Dr. Glenn Maleyko.
While in Dearborn, Whiston was named Superintendent of the Year in 2014 by the Michigan Association of School Administrators (MASA). The award recognized his hard work, leadership, innovation, and collaborative efforts. Programs and initiatives put into place under Whiston's tenure in the district won awards, saved tax payer dollars, and most importantly provided quality instruction to the students in the classroom. Dearborn's recent 95% graduation rate is a continuation of a trend that started in 2012 due to programs put in place by Whiston.
The Henry Ford Collegiate Academy was another program started by the seven year superintendent of Dearborn. The program gives qualified District students an opportunity to achieve their high school diploma and associates degree in 5 years, at no cost to the student while still remaining active at their home high school. The program has won two awards, one from the Dearborn Chamber of Commerce recognizing its innovative approach and the Education Excellence award by the Michigan Business and Professional Association.
On top of the many positive changes that occurred while Mr. Whiston was Superintendent, he will always be remembered in Dearborn for his ability to build relationships. One of the first projects he started in Dearborn was to work with all of the Union groups to develop an on-going dialogue that built trust and positive communication. That skill extended to the community as he built strong partnerships with local organizations, the business sector, and the City of Dearborn.
"His genuine kindness and friendly personality is what truly made him a popular figure in the District. His actions were not for show, rather they always came from the heart," added Maleyko.
The Dearborn Pubic Schools will remember Mr. Whiston with a moment of silence at the May 14, 2018 Board of Education meeting along with sharing a few photos of his time in Dearborn. In addition, in honor of Superintendent Whiston, Board Trustees and members of the Cabinet will wear blue shirts at the meeting, an almost trademark look of Whiston's.
3D Model Is Multidimensional Approach To Meeting Student Needs (May 2018)
Recently, Ms. Rose Aldubaily, Director of ELL and Compensatory Education, and I had the opportunity to share an overview of our 3D Community, a teaching model for meeting the academic needs of our most at-risk students. The article appeared in District Administration, a national education publication. This is the fourth article our team has authored for this publication. The article tells how three different departments work together to close the achievement gap.
District designs K12 model to better serve special populations
– Dearborn's 3D Community brings specialists together to close achievement gap
Striving to ensure the implementation of best practices that support all learners is critical to academic achievement for diverse populations. Dearborn Schools is committed to ensuring that all students reach academic success.
With a population of 20,907 of which 50% are English learners (several refugees and newcomer students), 8% special education and approximately 73% below the poverty level, it's even more important for us to continually explore avenues to support students to become successful.
Ensuring that staff is meeting the needs of every student, the district brought experts from various departments to work as a team. We created building leadership teams that support teachers in the core instructional classroom and targeted interventions to close the achievement gap.
The 3D experience
The district established a "3D Community" consisting of English language development specialists, instructional literacy coaches and special education resource teachers. The goal is to bring these three departments together as a team to close the achievement gap of our various at-risk populations.
This model is aligned with our collaborative professional learning community model. These highly trained specialists collaborate monthly with one another in order to meet the needs of all students in our district.
During the collaborative meetings they share areas of expertise and strategies that can be adapted within each department. All the shared strategies are evidence-based best practices that focus on student engagement, growth and achievement.
The shared practices focus on providing teachers and support staff with strategies that will allow students to develop proficiency in reading, writing, listening and speaking.
Matching interventions to student needs can be very challenging. As a district we are aware that the high levels of student achievement and growth will occur only when instructional practices are defined, supported and implemented.
The 3D community incorporates many instructional practices that can be adapted in whole groups or small groups, or with individual students. These routines are often shared with classroom teachers at MTSS meetings and professional development as well as through our districtwide co-teaching model.
All members of our 3D Community co-teach in classrooms with the classroom teacher. They pair and collaborate in lesson planning, lesson delivery and formative assessment. Co-teaching allows teachers to see the impact of actual implementation of these strategies.
Serving all students
One practice that has been highlighted is the specially designed instruction model. The English Language Development Department created a framework for working with newcomers in small groups. It's similar to the specially designed instruction model for students with disabilities.
The framework is specific to student needs and includes ongoing formative assessments that drive instruction. For example, a 45-minute lesson includes phonics, word work, a reading strategy, oral language development and a structured writing task.
The specially designed instruction model is aligned with the reading foundational skills standards from the Common Core. The English language development specialists design instruction for newcomer sessions that ensure the development of a balanced literacy model. In addition, members of the 3D community have supported teachers in adapting and implementing lessons that meet the various needs of all students.
Ensuring academic achievement for all learners requires our educators to improve their knowledge and skills on the ever-changing best practices that support all learners. A district's capacity to learn is a collective task rather than an individual one.
What's Next…Can Student's Action Bring About Real Change? (April 2018)
British novelist C. S. Lewis said "Integrity is doing the right thing, even when no one is watching."
The Student Walk Out is over, the cameras are gone, and the "tweets" will soon be turning to the next "trending topic" of the day. What remains is the important question, what's next?
What will the thousands of students across the country now do as we continue to search for a solution to keep students safe and make sure there is no longer a need for seventeen minute walk outs?
The students who gathered in gymnasiums and football fields, who read the names of the victims, who chanted and proclaimed "no more", must now be ready to do the hard work. Their day to day actions, the things they do when no one is watching, can have the biggest impact on creating a safe school environment.
It all starts with making the time to go out your way, leave your comfort zone, and take the first step to connect with someone in your school who may not have any connections. Students need to be "Up-Standers", to speak out when they see behavior, whether in person or online, that intimidates, isolates, or belittles other people. Most importantly, if someone is having problems, shares violent or threatening thoughts, or just seems to need someone to talk to, they need to be able to share that information with a trusted adults who can help.
It's easy to gather and chant, to make generic demands for change, or even place blame on a faceless entity. However, it's much harder to take personal responsibility for our actions, to work with others and compromise in order to bring about real solutions that balance preparedness with prevention.
Mahatma Gandhi said, "Be the change that you wish to see in the world."
The nationally organized student walkout may have been the big splash that started a wave in motion but it may take a collection of unnoticed drops that creates the real ocean of change.
We Inspire, We Educate, and Now IT's Time to Celebrate! (March 2018)
Recently, two different, independent reports have been released that shows the teaching and learning taking place in our classrooms, is having a positive impact on student achievement.
Bridge Magazine rated the Dearborn Public Schools a 2018 Academic State Champion. Only 30 school districts statewide, out of more than 500 public school districts, receive this honor. Dearborn Public Schools was rated number one in the state in comparison to other large districts. The evaluation of our district was based on a national study that measured academic growth of a student from third to eighth grade. The research also took into account several factors that impact student performance such as socio-economic data, family structure, and family education. The complete report can be read on the Bridge Magazine website.
The other report came from the Michigan based nonprofit institute The Mackinac Center for Public Policy. Their evaluation tool is called the Michigan Context and Performance Report Card and adjusts standardized test scores to account for student background. Just a few highlights from their analysis of schools across the state showed 5 of the top 10 overall schools and 7 of the top 8 conventional (non-charter) schools are part of the Dearborn Public Schools. They also rated Becker Elementary as the number 1 school when it comes to long-term performance (long-term performance is calculated using 8 years of data). Earlier this year, Becker Elementary was named a National Blue Ribbon School by the U. S. Department of Education, one of only 36 schools in the state and one of only a few hundred in the country to receive this honor. The complete report from the Mackinac Center can be found on their website.
By the time this article makes it to press, we will have already received news regarding graduation rates in Dearborn. In 2011 district graduation rates were at 76% and by 2016 were at 93%. This is higher than county and state averages. We are anticipating another year of increased graduation rates.
Finally, in mid-February, a team from AdvancED spent three days in our schools, conducted dozens of interviews with staff, students, and community members, and reviewed thousands of pages of documents as part of their accreditation process. There exit presentation was very encouraging as the team offered praise for several projects, and programs going on in our schools. We look forward to reading their in-depth report and hopefully will once again be awarded full accreditation by AdvancED.
A successful organization, whether it is in business, sports, or education, will consist of a team of people working together toward a common goal. When our district receives accolades it too can be attributed to the many hard working people in our schools working toward a common goal. The Board of Education, our principals and administrative team, the support staff, parents, and students all contribute to the academic gains we are experiencing across the district. However, none of this happens if not for the hundreds of dedicated teaching professionals who show up each day in their classroom. They are the front line, working everyday with students, giving their own time and resources, and making sure that each and every child is receiving a quality learning experience. There are no tools to measure the passion and caring that exist in the hearts of our teachers but it can be witnessed every time you step into their classroom. I'm deeply appreciative of all our teachers in the Dearborn Public Schools.
All of these different measures of our success provide us with many different tools to gage how well we are doing at providing our students with a meaningful learning experience. Our Vision statement tells us that we need to always put students first, we need to inspire them, educate them and now it's time to celebrate them. However, our work is not done. We must continue to always strive for excellence, to always seek out another tool that will help our students succeed, and utilize the skills and talents of our staff to ensure that each and every child will be successful as a student of the Dearborn Public Schools.
It's All About The Students (February 2018)
Not too long ago there was a popular song with the main lyric being "It's all about the bass." Well, if we had to write a song about our focus in the Dearborn Public Schools it would be "It's all about the students." Now I won't be singing in public anytime soon but I will take this opportunity to sing about the impressive students that fill our classrooms.
I'll start with the students who organized and carried out the very successful peace march on Martin Luther King Day called "#The Real Dearborn" (See front page article). More than 300 community members braved the weather to take part in an event that demonstrated the unity and diversity in our city. Students shared comments about the strengths of our city and why they love living in Dearborn. They spoke of diversity, unity, hope, and faith. Their words echoed a maturity beyond their years and offered everyone in attendance a perspective of a better tomorrow.
Another group of students who are helping to shape the direction of our district is the Superintendent's Advisory Council. Now in it's third year, the students who are part of the council come from all of our high schools and range from sophomores to seniors. This group doesn't just sit and talk, they work hard to gather input from their peers and bring that information back to our meetings. The dialogue is honest, constructive, and, most importantly, very enjoyable for all of us. I'm excited that this concept has now expanded to he middle school level and look forward to learning more from this group of students.
Student leadership is not new to our district. For the eighth straight year almost 150 students will come together in March to take part in the Student Leadership Diversity Summit. This annual event brings together a diverse group of student leaders from Dearborn, Edsel Ford, and Fordson to provide ongoing diversity and leadership training. These students are involved in their high school Diversity, Link, Peer to Peer, Anti-Bullying and Social Justice clubs.
These are only three examples and I could go on and on. I haven't even touched upon the incredible accomplishments of our middle and elementary students and the district-wide involvement in activities such as: Response to Bullying Behavior, STAND, National Honors Society, athletics, theatre, band, vocal music, Interact, Key Club, student council, and many more. The point being, our students are involved in many activities beyond the classroom creating opportunities for learning throughout their day.
With all this great work being accomplished by our students, each and every staff member, no matter what position they hold in the District, must be focused on the goal of student achievement. It is our job to be student-focused, it is our responsibility to be student-focused but, most importantly, it is our passion to be student-focused.
Our students have plenty of talent, potential, and ability, it is up to us as the educators, and to you as their parents, to help them realize their potential, find their talents, and use their abilities to achieve academic success. I am also extremely appreciative of the hard work and dedication of our staff as they place student achievement and the best interests of the students as the number one priority in Dearborn Public Schools. Remember, it's all about the students!
Our Second New Year (January 2018)
For those working in education the first New Year is in the fall when students return to the classroom and the second is in January. At both times there is always a sense of excitement and a bit of anxiety. The anticipation of discovering what lies ahead motivates us to charge forward and the uncertainty of the unknown reins in our actions and keeps us from being reckless. As we look forward to all that 2018 has to offer,
I encourage everyone to channel those feelings of excitement and anticipation into actions that will result in positive outcomes for all you seek to accomplish. At the same time, don't be paralyzed by your fears. Those emotions can help to make sound and reasonable choices.
A group of people who are always working toward positive outcomes and making sound decisions are the seven members of our Board of Education. The month of January is School Board Appreciation month and I would like to take this opportunity to thank our Trustees for their service to the community. Our district is very fortunate to have these dedicated and passionate community members serving on the Board. They are willing to make the difficult decisions that benefit all 21,000 students in our classrooms.
Board trustees address a variety of important topics including state and federal mandates, curriculum, labor negotiations, and student achievement. In addition, Board members often must decide on controversial or emotional topics such as the current discussion on high school boundaries. The work they do is vitally important to the success of our district but often goes unrecognized. As Superintendent, I appreciate the hard work, the time, and dedication from the Board of Education. I see first hand how much they care about this community and the students they serve. I am grateful for their passion, professionalism, and their continued interest in always working to put "Students First."
New opportunities for our staff members and students, visiting classrooms throughout the District, sharing new ideas and improving instruction, and of course spending time with friends in the community are just a few of the many things I'm looking forward to in the year ahead. I hope your New Year is off to a great start and I wish you a very happy, healthy, and prosperous 2018!
DECEMBER 2017 DON'T MISS THE FIRST BELL!
Everyone remembers the first bell when they went to school; it signaled the start of a new day. The beginning to a day of learning, broadening your knowledge, sharing stories, and being with friends. Our new publication sets out to capture all those elements of what we experience at the start of a new day–all that begins with the first bell.
Our Principals and Administrators are part of the leadership team that guides the course of our district. As the third largest school district in the state, our classrooms are filled with more than 21,000 talented and bright students being taught by the very best teachers. The support staff provides the very best in secretarial, custodial, transportation, and food service. Our parents support the learning that is taking place in our schools and we value their input and partnership.
I encourage everyone to visit my blog //superintendent.dearbornschools.org/. There you will be able to keep up to date on the good news that occurs each day in our district. I'm also very active on Facebook, Twitter, and Instagram and have made great connections with our students by using these social media tools.
The District's website, my blog, social media and this publication are just some of the tools we use to communicate with the public. However, the communications tool I enjoy the most is sitting down face to face and having a conversation. This may happen when I'm on one of the several hundred school visits that occur during the year or at one of the dozens of community events I attend, or just when I'm enjoying a casual lunch or dinner in the community.
I'm very excited to share my thoughts, goals, and accomplishments of our students with all of you in the months ahead. During this most special month I would like to wish everyone a very Merry Christmas and Happy Holiday Season.
Have a joyous and prosperous new year!