Dearborn Public Schools has been allocated $144 million in various waves of covid relief funds. Every dollar of the funding came with restrictions on what items the money could be used for.
This graph details $133 million the district received in three waves of ESSER funding. It does not include $11 million in other covid-related funding from earlier in the pandemic because how those funds were spent was not categorized the same.
Find more details about how ESSER 1 and 2 money was spent and ESSER 3 money is being spent or is budgeted here:
ESSER spending overview spreadsheet
For an overview of the report, please see the First Bell article "ESSER update shows $52 million being invested in infrastructure"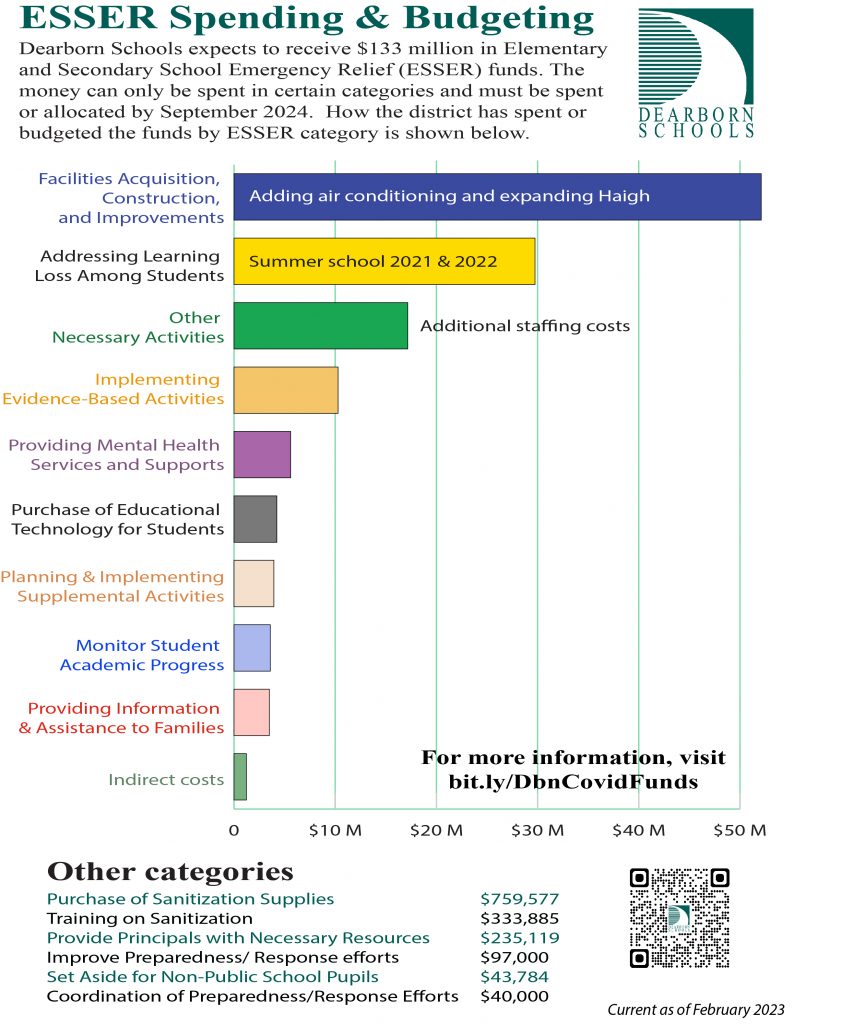 Below are other resources related to how the district is spending that money.
District on track to invest nearly $100 million in buildings over two years posted 12/6/22 – (Includes information about soe planned infrastructure projects related to ESSERs funds)
Change in state funding means reduction in local property tax bills this summer posted 6/22/22 – (Includes information about some planned infrastructure projects related to ESSERs funds)
Spreadsheet with more details for each spending category 4-21-22
See the Feb. 16, 2022 press release about COVID spending
See the related our poster graphic here
ESSERs fund documents (File also available on the district's Transparency page)